In Becoming Burlesque, we will integrate sensual dance, adornment practices, meditation, social media coaching, and personal development exercises to cultivate solo artistry, as well as to create unique story-telling videos, images, and written words to share with the world. 
Perfect for onstage and video performance, as well as impactful personal connection.
We'll dance, write, take photos, and learn the aesthetic crafts (costuming, hair, makeup) related to burlesque via recorded/live video as well as weekly 1:1 coaching checkins. 
Whether you are looking to become a burlesque performer, feel more confident and sexy, or try something outside of your comfort zone, this course will give you a transformative boost you will never forget!
Join our Vibrant Community of Artists
Here's Red Hot Annie's full suite of courses: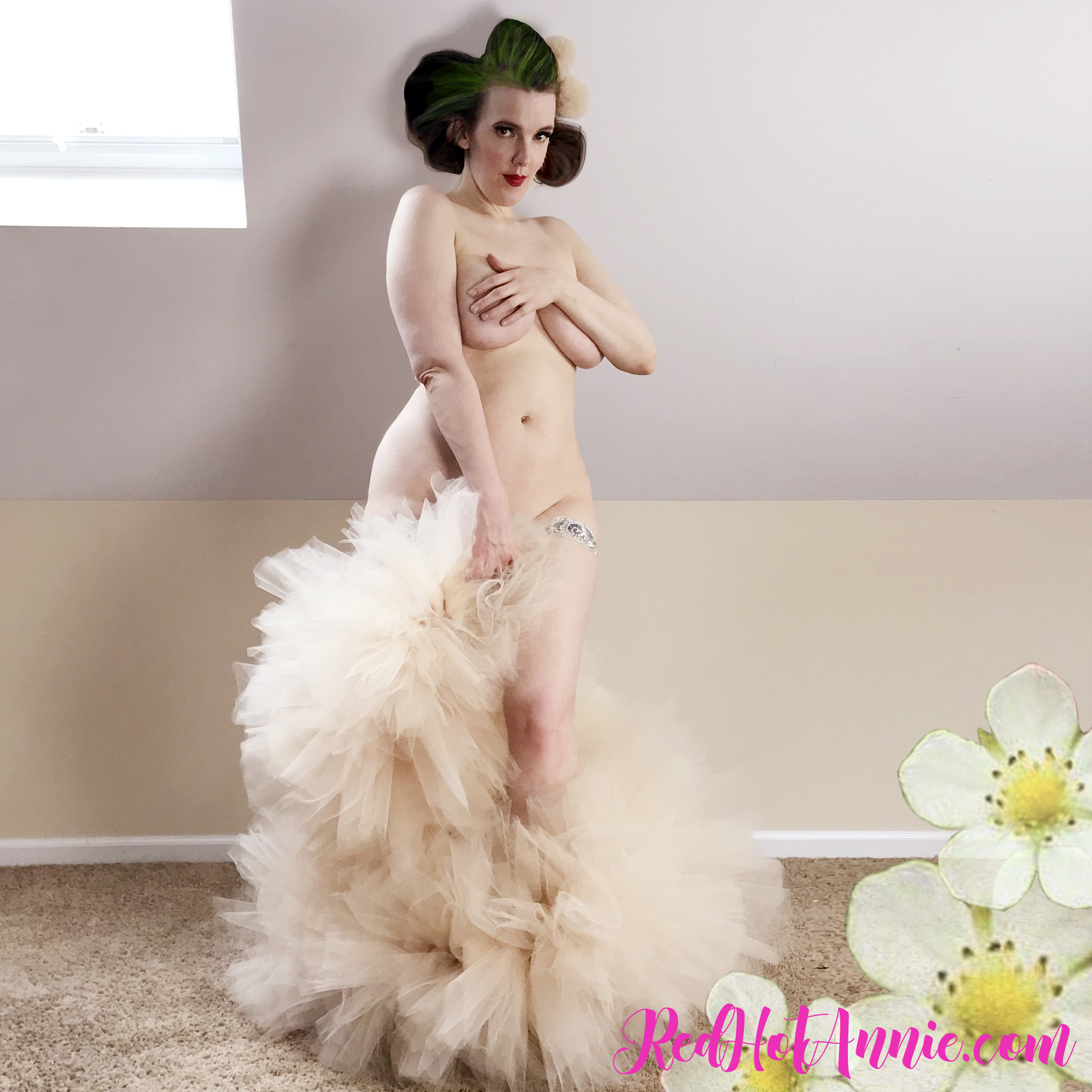 Drawing on over 25 years of performance experience on stage, Red Hot Annie is an award-winning burlesque headliner who has performed thousands of times in countries all over the world. She is also the founder of VAUDEZILLA, a collective of rebellious women who promote self love, radical self acceptance and self expression through the Art of Burlesque (RIP brick & mortar dance studio 2011-2020 in Chicago). Through online and in--person workshops and VAUDEZILLA! Burlesque Spectacular (RIP weekly show in Chicago 2008-2020), Annie shares the power of naughty art to transform and uplift humanity.
Red Hot Annie has appeared on Check Please (WTTW) as well as at The Burlesque Hall of Fame, World Burlesque Games, London Burlesque Fest, New York Burlesque Fest, Viva Las Vegas Rockabilly Weekender, Strasbourg Burlesque Fest, Montreal Burlesque Fest, Vancouver Burlesque Fest and in thousands of Chicago shows since 2008.
Although the electricity of the audience drew her to a full time life on the stage, Annie shifted gears in March 2020 to focus on womyn's empowerment, equality, and being of service to Human Evolution. Through online platforms and small in-person gatherings, Annie shares her story through the passion of sensual dance, short stories and musings, meditation, arts and crafts.